An industry conference was rapidly approaching and Palo Mobile's team or remote workers were attending.
The problem?
They didn't like their current business cards.
The solution?
I made them some kickass new ones.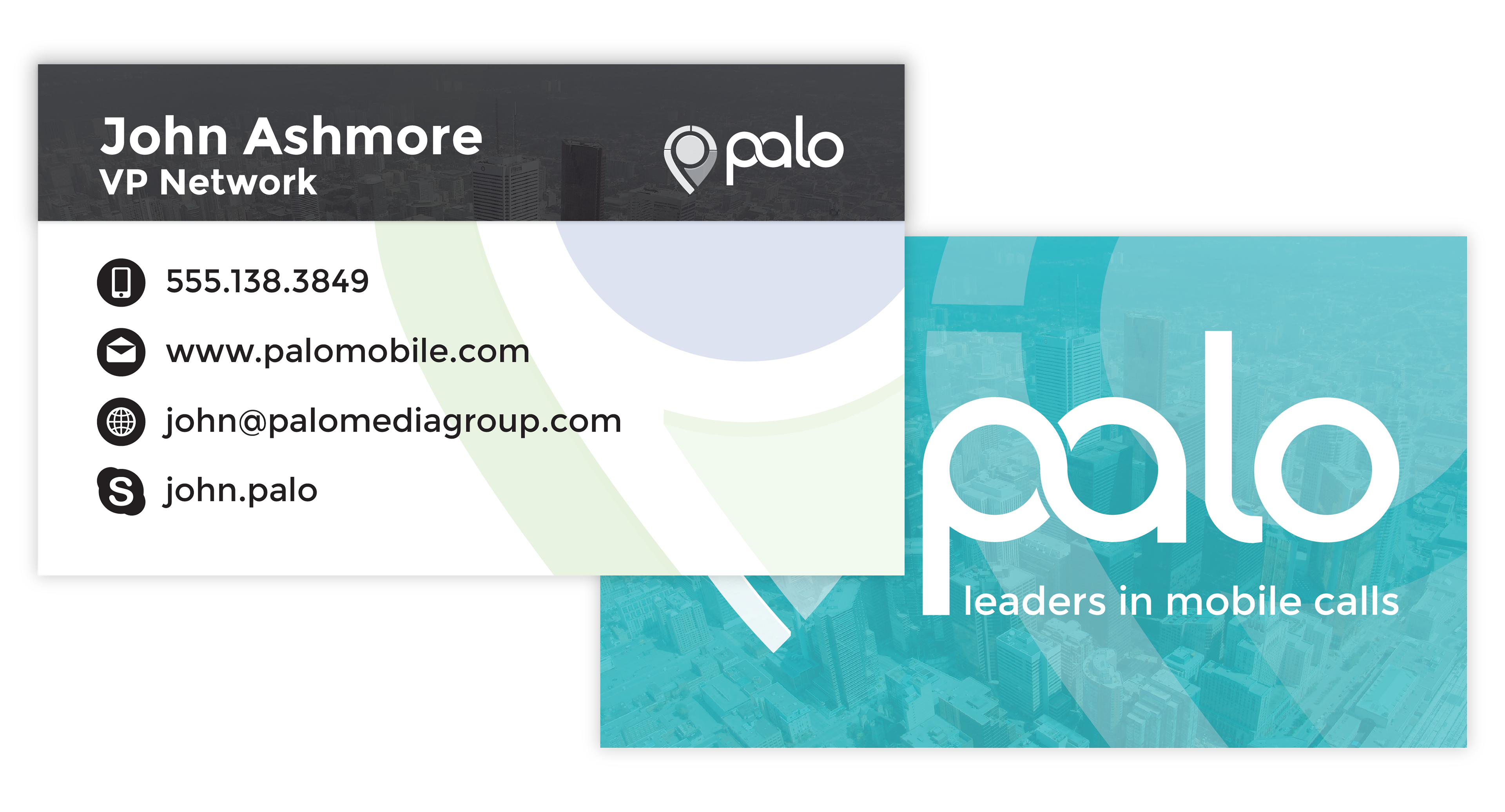 With emphasis on paper feel and minimizing the time it takes to read information I arrived at a clean, modern, straightforward design using punches of colour contrasted with subdued blacks. Printed on matte white paper laminated over a black core (for a total of 32pt thickness).

Palo Mobile is an industry leader in pay-per-call marketing. Named #352 on the Inc. 500 list of the fastest growing companies in America, you can be sure that great things are coming out of their team.